The state of Pennsylvania is looking to fix a few wrong turns that happened during this latest voting season which involved medical marijuana.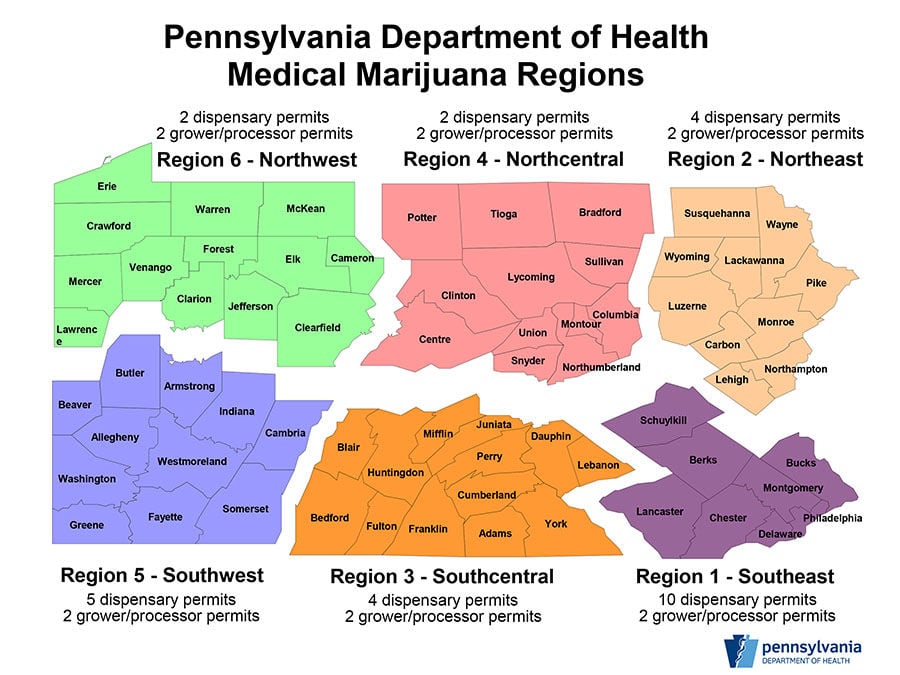 Possession:
30 grams or less
Misdemeanor
30 Days Incarceration
$500 fine
30 grams or more
Misdemeanor
1-Year Incarceration
$5,000 fine
First possession conviction is eligible for conditional release. A subsequent conviction can lead to a doubled penalty.
Selling/Distribution:
30 grams or less for no remuneration
Misdemeanor
30 Days
$500 fine
2 lbs to more than 1000 lbs
Felony
1-10 Years Incarceration
$5,000 – $100,000 fine
Within 1000 ft of a school or within 250 ft of recreational playground punishable by 2-4 years in prison.
To a minor, or after a previous drug conviction, brings doubled penalties.
Growing/Cultivation:
Any Amount
Felony
1-5 years Incarceration
$15,000 fine
Medical Marijuana:
Qualifying Conditions
ALS (Lou Gehrig's disease)
Autism
Cancer
Crohn's disease
Epilepsy
Glaucoma
HIV/AIDS
Huntington's disease
Inflammatory bowel disease
Intractable seizures
Intractable spasticity
Multiple Sclerosis
Neuropathies
Parkinson's disease
Post-traumatic stress disorder
Sickle cell anemia
Severe chronic or intractable pain
Terminal illness (defined as 12 months or fewer to live)
Patient Limits
30 day supply — only cannabis-infused polls, oils, topical ointments, tinctures or liquids are allowed.
Currently Pending:
Pennsylvania's residents are looking to fix a current medical marijuana bill so that all patients experiencing a chronic illness would have access to medical cannabis.